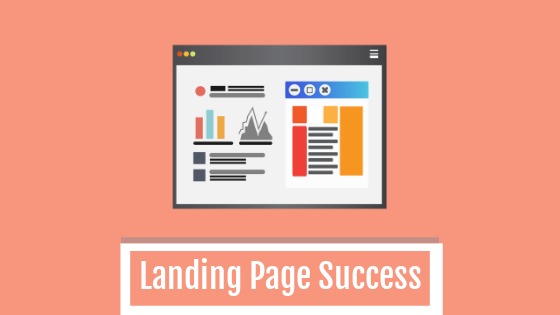 Why Visual Landing Pages Convert Better
The world of online marketing can be a confusing one for the average Joe. For online marketers, it can get even more complicated. The goal for most marketing agencies is to help their clients attract and convert paying customers. This can be no easy feat. No matter how well SEO tactics are implemented; there can be a great deal of competition to win over customers. 
Landing pages are used in part with search engine optimization strategies. Link building tactics are a popular method for gaining more traffic. Typically landing pages are a destination, from which a visitor has arrived from another a website. But what makes landing pages so unique is their purpose. 
The sole purpose of creating landing pages is to get the audience to contact the business and turn the visitor into a lead. Conventional methods used to entice a visitor include, "request a free quote now" or "Get an estimate in 60 seconds". Call to actions, as they are known, are crucial elements to every fantastic landing page. It is the reason for the page to be in existence, if not for another opportunity to rank additional keywords. 
Design is a critical point in everything you do online. From the graphics created for social media profiles down to what kind of font will complement the images, every detail will work together to generate results. What most people want to know when designing landing pages are how to make them more effective at converting a visitor. After all, the first step in creating a new relationship with a customer online is getting them to contact. 
The unique thing about a landing page is that there are no distractions. It's a page with a sole purpose, and it removes all the jargon that could get in the way of a visitor clicking that 'contact' button.
Because a landing page will have no other connections to your website, or at least it shouldn't, a visitor will have only one option, to contact you. Closing the deal and getting a person to click on the call to action is the goal. But how can you get this to happen? Or more importantly, increase the number of people who will? 
There is no special formula for creating a winning landing page every time, but there are some guidelines that will make easier to get results. Take a look at some of these ideas that can make your landing page really pop. 
Essential Visual Elements Needed For Higher Conversions
Bold Call To Actions
Okay, we've established the primary point of landing pages are to drive a person to contact the company. This is a relatively straightforward concept. In marketing terminology, we use what are called 'call to actions' These can be anything that can engage and entice a customer to click that button. You could want them to signup for emails, request quotes or an estimate, or even book a service online. 
Establishing what you want your customer to do is the first step in building the landing page. What is the purpose of the page? While they are there to get the customer to contact you, your company will need to give the person a reason to hit the button. Generally speaking, CTA's should be short and sweet. Don't overthink it. Be as direct as possible about what the person clicking is getting. Using phrases like "Book Now" or "Request Your Quote Now" are excellent. You are creating a sense of urgency, which people will respond to. 
Yes, content matters, but the design of your call to action button is just as important. You don't want your call to action button to simply blend in with the other script on the page. Make the button stand out. If you have a blue background, having your CTA button be something bolder like orange with white lettering can be an excellent start. 
Take the time to create your CTA graphic. Think about the page's appearance, what font would look best in the button, and something that would stand out against the background. We use tools to create stunning graphics, including CTA buttons that are alluring and prompt visitors to click.
Images With A Purpose
Sure, most of us love seeing pictures of cute animals. But if you aren't a veterinarian or selling dog toys, what would that have to do with your business. When adding photos to your landing page, they must be relatable to your niche. If your client is a plumber, including pictures that have to do with the field versus fluffy kittens would make more sense. Not only do the images match what the company offers, but it also looks more professional. 
When adding pictures, sizing is a huge factor. You don't' want to overwhelm the visitor or have something so significant it takes forever to load. Instead, find a happy balance between what looks good, and what won't slow down the loading process.
Informative Videos 
Have you been to a webpage that had no videos or graphics? Most answer yes, but these types of pages are getting few and far between since online marketing is becoming a must for companies to stay competitive. 
But why is it that more and more pages are using pictures and videos? Because we love visual aids! Anytime a message can be conveyed without doing any work is a beautiful thing. Including a video on your landing page can
-Inform customers about your company
-Why you're better than competitors
-Why they should choose you
-How to use your product
Videos will express views clearly, be to the point. They often are more engaging. It's no wonder that on average websites with videos on the page will have a significantly lower bounce rate when compared to those that don't.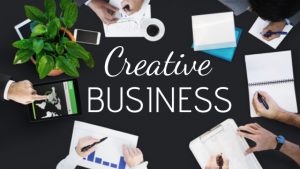 Conclusion:
You created a landing page for a reason. It is there to convert leads. People are attracted to pictures and video, making these a must for any well-crafted landing page. Don't forget that the Call To Action needs to be visible and highly attractive. It should stand out from the background, and not get lost in the text or imagery you've added.
If you need help building your landing page please don't hesitate to contact us!
Article by Claire Newton
Currently working as a Marketing Executive at Design Wizard, Claire is passionate about creating amazing content and bringing people together. Having recently graduated with her masters degree in Marketing she is keen to impact the digital world.